Plan Early and Keep It Simple
When considering a new home construction project, often one of the first things people will ask us at Fawdry Homes is what considerations can they make for an energy efficient home and the related costs. This can sometimes be a lengthy conversation about a lot of different things, so I often suggest following the KISS principle:  "Keep It Simple clientS!" We all like to talk about technologies such as solar panels, geothermal, and passive house design, but from a value standpoint, some of the best gains in energy efficiency come from attention to planning and implementation of standard building techniques. In our experience, how we heat and cool, how we insulate, and where the ventilation comes from goes a long way for achieving a high level of energy efficiency at almost every budget.  Money spent wisely in these areas goes further than almost any other attempt at an energy efficient home.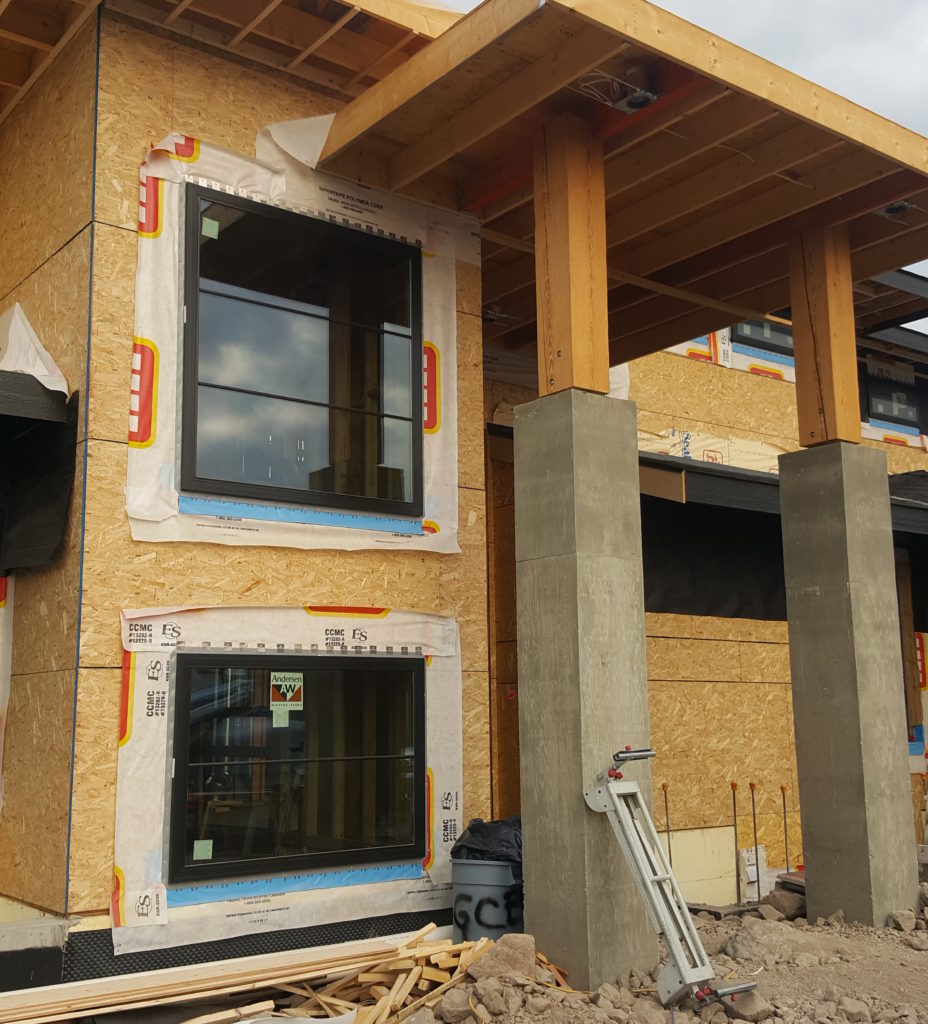 An Energy Efficient Home is All About the Details
An energy efficient home is all about heating, cooling, appliances, lighting and hot water. When we consider energy consumption in our homes, we immediately think of heating the space so it is comfortable to live in. The reality is, in the Okanagan, we consume about 60% of home energy in heating and cooling, 20% in fixtures, appliances, and lighting, and 20% in heating water.  Energy consumption is many things. The difficulty, specific to our climate, is that while we need a lot of heat through our cold winter months, there are also specific times in the summer months where the cooling demand of the average house is a greater energy draw than the coldest period in the winter.  What does this mean for builders and homeowners who desire an energy efficient home? One of the first considerations in home planning should always be how to arrange the heating, ventilation and air conditioning (HVAC) so as to maximize the ability of the furnace, heat pump or air conditioner to do its job properly.
When deciding on a builder, many people are easily distracted or find it more fun, to focus on the aesthetics of a home or the size in general.  Don't get me started on price per square foot… As a rule, any prospective homeowner should consider the air space of their home and the planning for it to be of utmost importance.  As well, the required equipment or duct sizes will often impact the design of a home further down the road, as will the location of the utility room. Insisting on a contractor who will help plan the heating and cooling needs of the home from the very beginning is critical.
Insulation Practices are Critical for an Energy Efficient Home
The overall plan of the system is but one part of a large equation, and another way to make sure that the system works as it was designed is to ensure that the home keeps it's cool in summer and heat in winter. This is accomplished through insulation practices, many of which have been part of human habitation for centuries.  Value in heating and cooling systems is attained through treating the home as a whole house system, which includes insulation, and is accomplished in many different ways. It's important to ask how your home is being insulated if the plan stipulates any specific area to be insulated differently (between floors at exterior walls?) and to monitor how the insulation is installed in the home. It makes no sense to insulate the attic well, only to have a tradesperson disturb the insulation and lessen its effectiveness. Proper application is a must and should be checked upon delivery of the home to the client.
Minimum standards for insulation have changed recently as local authorities have adopted codes that help achieve broader insulation goals as determined by provincial and federal governments. There are many ways using a multitude of products to achieve what is essentially the same thing we've always tried to do: create interior spaces that are comfortable regardless of the temperature outside.  When we look at this as simply as possible, a great way to ensure an energy efficient home is to insulate the home to a degree that takes advantage of the natural movement of heat upwards, or the ability of cold air to sink to the lower areas and to circulate that air appropriately. Windows are also important and will be a topic of a future post.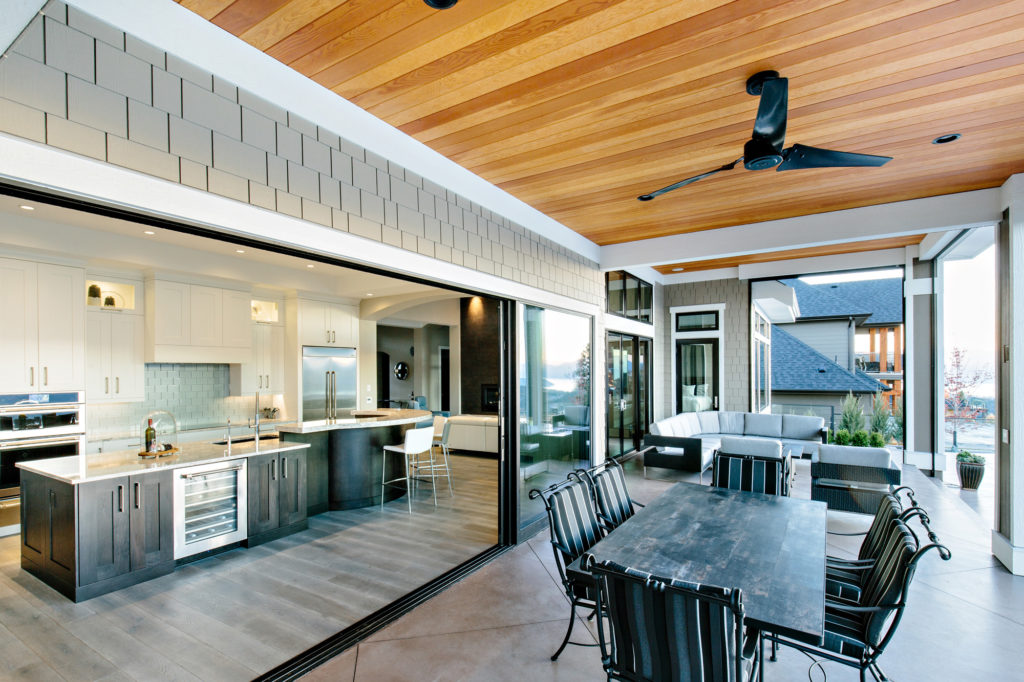 Heat Recovery Systems
The recent popularity of Heat Recovery Ventilators (HRVs) has allowed us to circulate fresh air into homes while helping to maintain the inside temperature through a technology that distributes heat, or cold, into fresh incoming air while exhausting stale air only after it's been robbed of its energy for the sake of the home.  This technology is key to managing our indoor environments and should be standard on any project. As we add items to any system, the complexity of the design is further reason to make sure that this planning is done early in the building process, and with the help of professionals in the field. Fresh, filtered air is a big part of building a healthy home.
Involve Your Builder From the Start
There is no set formula for building an energy efficient home, but doing the regular parts to the best of your budget's ability is a common sense approach that can help any client get more from their home, in combination with a builder who understands the importance. For more information about energy efficient homes or home building in general, visit www.fawdryhomes.ca, or visit the office at 1462 Rocky Point Drive in Kelowna, BC.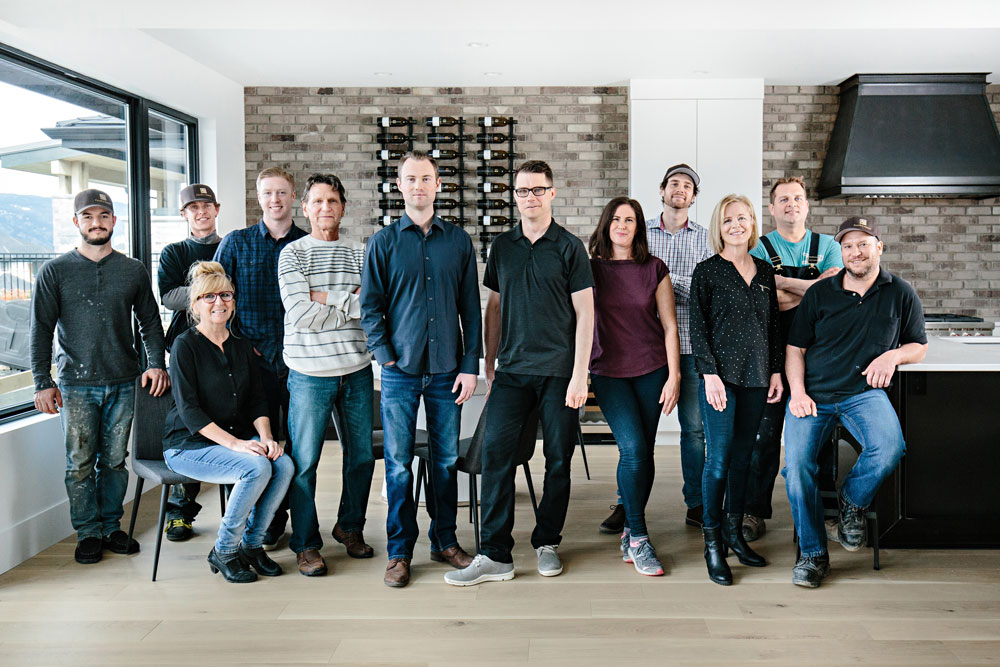 Written by: Chris Freer
Fawdry Homes is a Kelowna custom home builder. The Fawdry Homes team is passionate about bringing your project to life. Whether you are looking for a luxury modern home or a rustic traditional style our team of experts can help. By working closely with clients and demonstrating a commitment to quality and service since 1984, Fawdry homes has built a reputation for building spectacular homes across the Okanagan Valley.  
View our projects to see some of the custom homes we've built for clients in the Okanagan. 
Want to get in touch? Contact Us