As the summer winds down, and the days grow shorter, there is a hint of anxiety that soon our warm afternoons around the barbeque will disappear forever. When we live in the Okanagan, it's often because we want to enjoy a climate that is well-suited to our lifestyle — the envy of all Canadians. At some point in our lives, we've all had an afternoon cooking in some kind of outdoor kitchen. Recently, I learned that the traditional barbeque, as most people have experienced, has become something that any outdoor enthusiast can really appreciate.
The complexity of outdoor kitchens has advanced over the years. Now available to the outdoorsy epicure are a wide variety of options that make us wish barbeque season was 12 months a year. Whether you use smokers, pizza ovens, built-in outdoor kitchens, overhead heating, or fire bowls, all these customizations create an environment that makes living outdoors in our great climate that much better.
Things To Consider When Designing Your Outdoor Kitchen

While anyone can plunk a barbeque on their deck, there are definitely some key things to consider. Ernie Lussier of Canada Outdoor Kitchens in Kelowna shared some questions to ask yourself before you build:
1. What Kind Of Outdoor Kitchen Do You Want To Build?

Is your outdoor kitchen simply a barbeque or will it include a sink and bar refrigerator? If you want to include outdoor appliances, some planning is required prior to construction. Inform your builder in advance if your interested in amenities that require outdoor appliances, plumbing, or gas fitting. This allows your builder to plan for plumbing, gas fitting and electrical: it's expensive to do this on the fly. Most municipalities enforce Fire Code regulations that limit the combustibles around your outdoor appliances, and in many cases require hood fans to deal with exhaust gases and excess heat.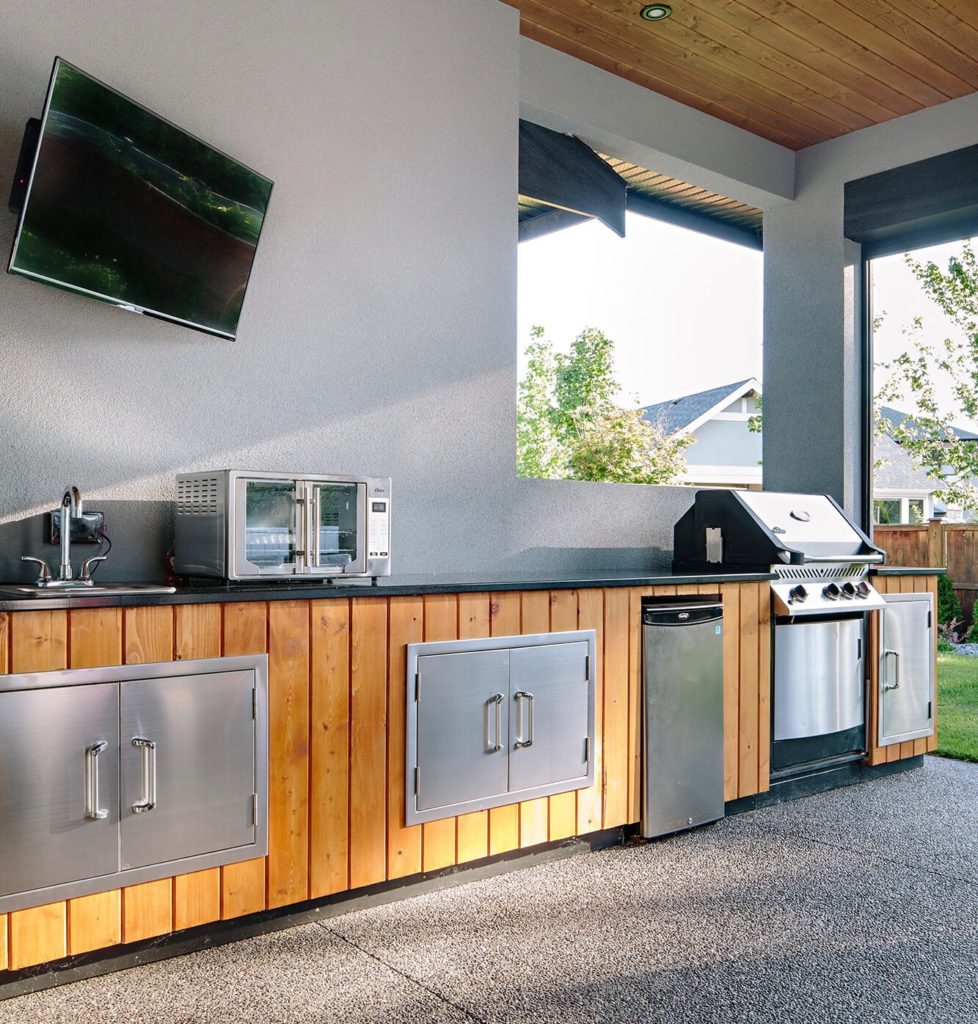 2. How Can We Create A Comfortable Outdoor Space?
It's important that you feel comfortable using your outdoor kitchen. Is the prevailing wind a problem? Do we need to build a screen to hide the annoying neighbours or block some sound from a near by roadway? Consider these questions to keep your outdoor kitchen as pleasant as possible.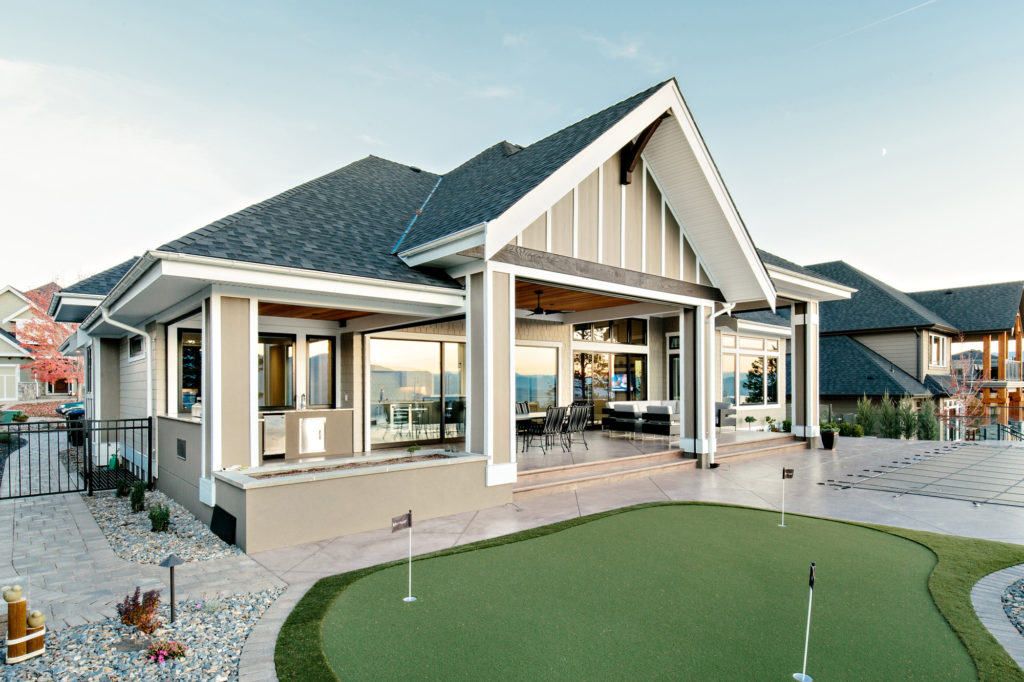 3. What Is On Your Wish List, And Will Your Budget Comply?
Do you want a fancy barbeque with some surrounding counter space, or do you have your sights set on a pizza oven, smoker, and radiant heat overhead? Understanding your budget early can help keep the expectations in line and stops the contractor from wasting time planning for items that aren't going to be installed. On top of the disruption that comes with home renovations, finishing an outdoor kitchen later than anticipated usually means more cost.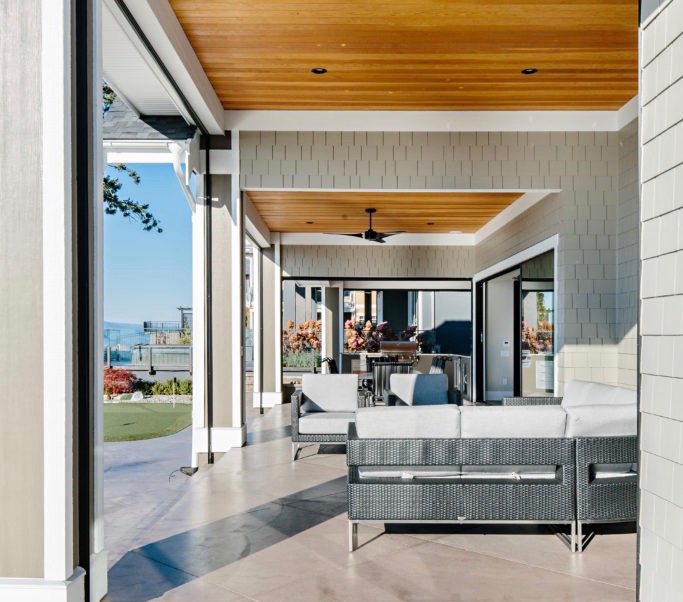 Many great family moments are created outside on the patio. When the weather is great, most summer entertaining is done outside and everyone is free to eat and relax on their own schedule. An antidote to our busy lives and hectic world can be built into any home with outdoor living areas, which often incorporate the barbeque and entertaining area, maybe next to the pool and hot tub. Outdoor kitchens keep the bulk of the mess outside, and allow for Mom and Dad to enjoy their home, their family, and guests, for as many years as possible.
Written by: Chris Freer
Fawdry Homes is a Kelowna custom home builder. The Fawdry Homes team is passionate about bringing your project to life. Whether you are looking for a luxury modern home or a rustic traditional style our team of experts can help. By working closely with clients and demonstrating a commitment to quality and service since 1984, Fawdry homes has built a reputation for building spectacular homes across the Okanagan Valley.  
View our projects to see some of the custom homes we've built for clients in the Okanagan. 
Want to get in touch? Contact Us